Can open Special Warehouse Slot 6 (Non Tradable) (30 Days).
To activate, please click the toggle Activate Warehouse or Extend at the bottom middle of the special warehouse slot.
Note: If you right click the scroll in the inventory, it will not use the scroll.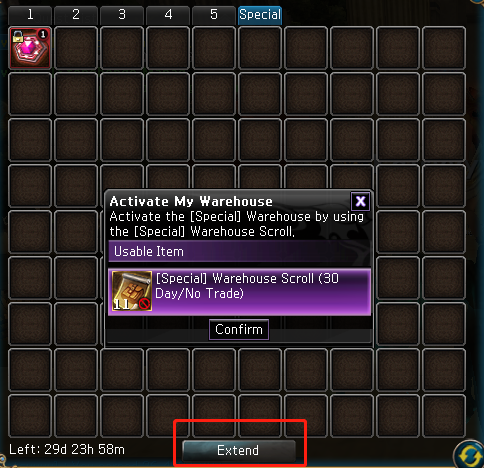 Special Warehouse functions as a normal warehouse slot, but with an added feature of equipping gems. You can still store any item in the Special Warehouse slot.