Return to the Spooky Ghost Town! (2022)
Trick or Treat!

Everyone is given a mysterious invitation, a night to remember for the Ghost Bride and her goons!

Spooky Ghost Town returns and everyone has been invited!

Ghostly monsters are out and about, roaming the land of the dead on this special occasion!

However, despite the ceremony of eternal love, can you endure the endless night of fright?



|[Event Mechanics]

Event Duration: October 13, 2022 to November 10, 2022

Level Requirement: Level 60+



Players can obtain up to four rewards every hour in-game by being logged in each day during the event





The player needs to use the item [Ghost Bride's Invitation (Event)] to enter the Spooky Ghost Town.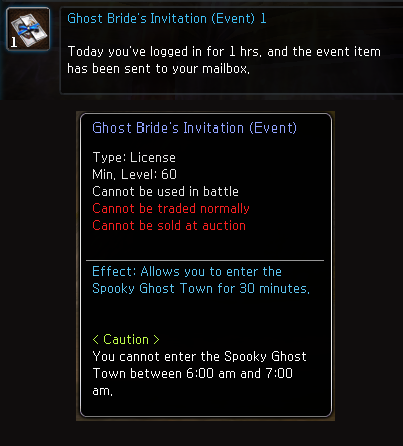 Spooky Ghost Town Portal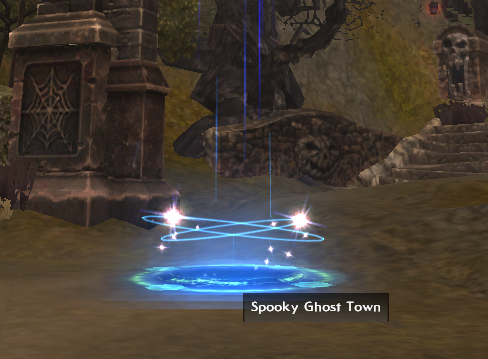 Note: Located nearby Dublin

Spooky Ghost Town Map Location: Northern Europe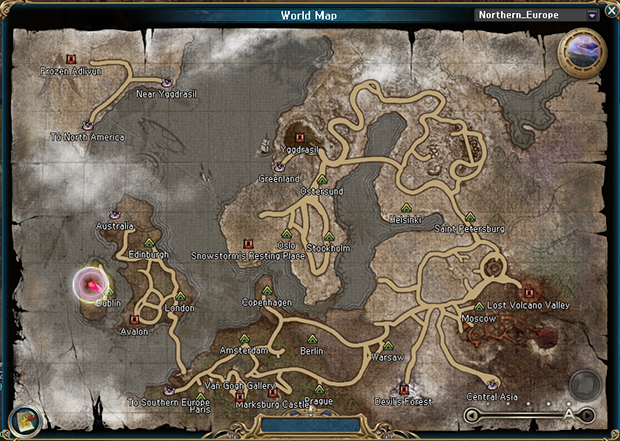 Players can also use the Event menu to access the Spooky Ghost Town.


Horrors of the night roam the graveyard, waiting for unfortunate visitors.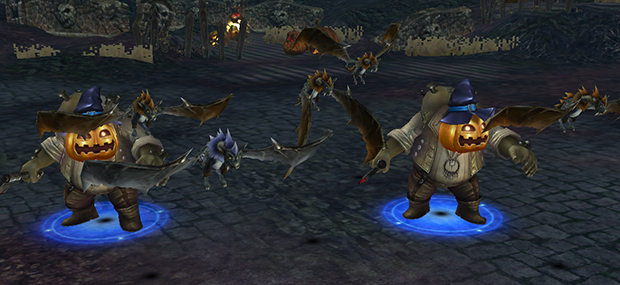 Note: Event monster levels scale to Main Character's level

Defeating enemies within the dungeon rewards players with various items.



Obtain some [Ghost Fragment] from the dungeon, and head over to Halloween Specter to exchange for event limited rewards!



Halloween Specter NPC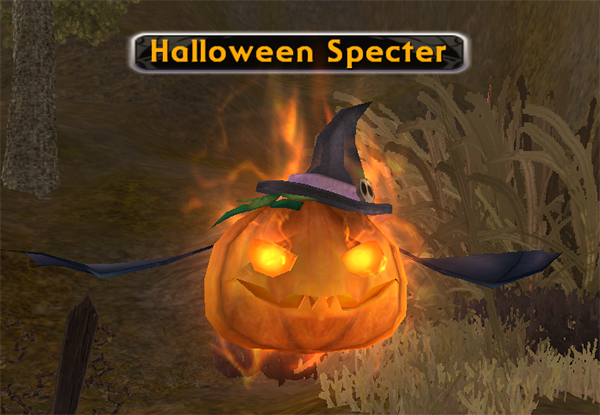 Location: Halloween Specter is located nearby the Spooky Ghost Town portal

Item Exchange List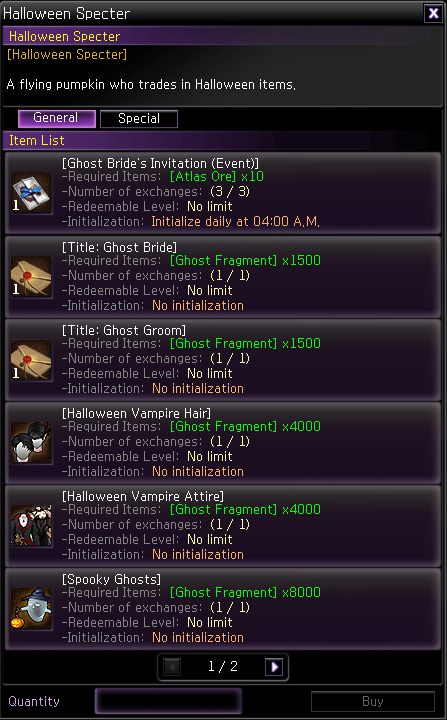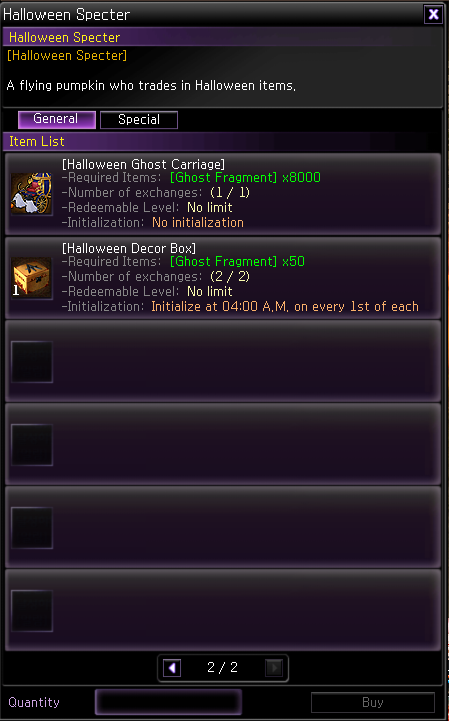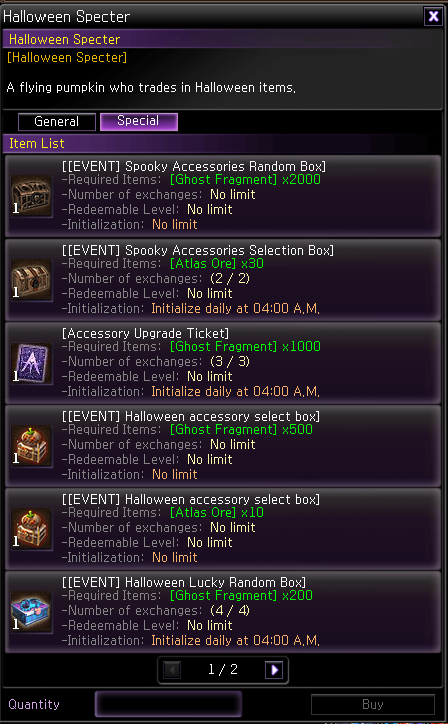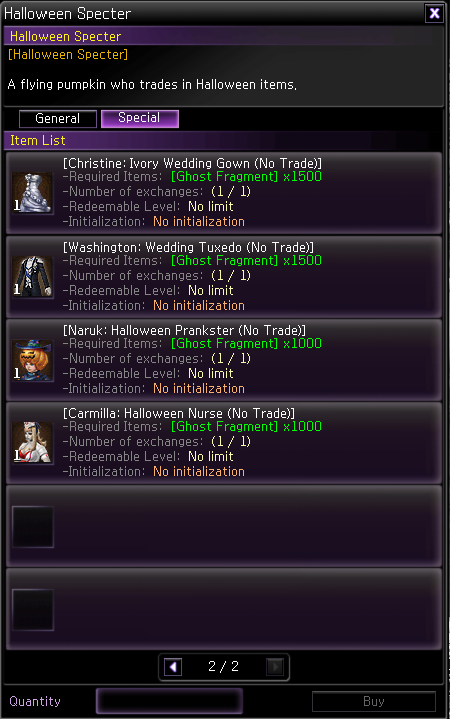 Near the entrance is Bridesmaid Rienne, who seeks the aid of an Atlantian! Take part in her daily quest to obtain more [Ghost Fragments]!

Bridesmaid Rienne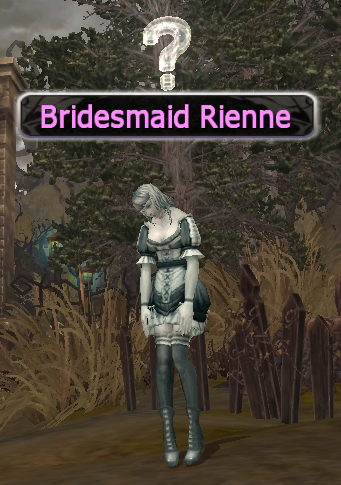 Location: Near the Spooky Ghost Town portal

Bridesmaid Rienne Daily Quests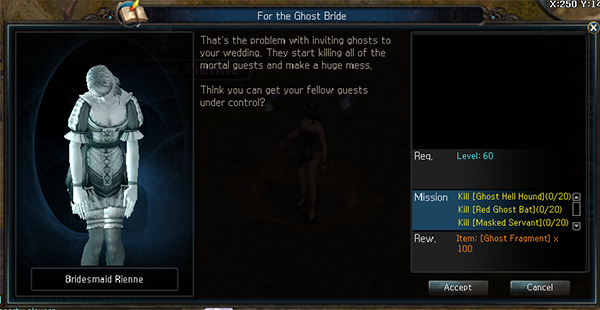 Halloween Pumpkin Accessory Upgrade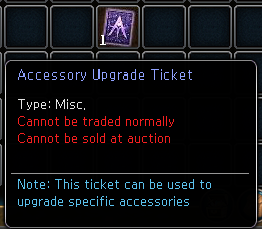 Two Accessory Upgrade Tickets is required to upgrade any Halloween Pumpkin Accessory.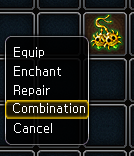 Right click on any Halloween Pumpkin Accessory and select [Combination]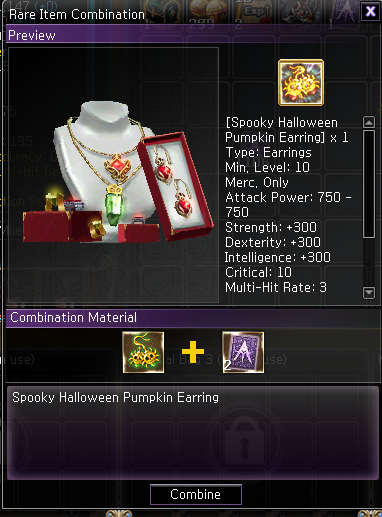 A window will appear and you may proceed to [Combine] to complete the upgrade process.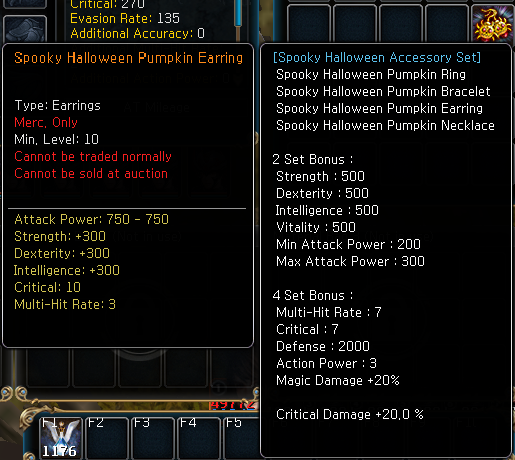 Once completed, the item is now upgraded to its Spooky version of the item.



Now, are you prepared for the fright fest?!



Happy Spooktober!



~ Atlantica VALOFE Team