VIP Summer Event (September)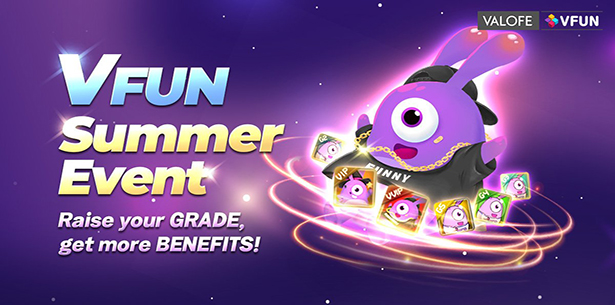 To commemorate the ever continuous support of all fellow Atlantians, VFUN's very own Funny is holding a very special event!

VIP Summer Event!

Promotion Period:

September 1 to September 30, 2022

Reward Insertion Period:

October 6, 2022

Details:

1. Reward items can only be claimed by tier/grade, other rewards that fall under the current tier/grade will not be awarded.

2. After the promotion period, the rewards will be inserted directly to the player's item mall pick-up storage on the First Maintenance of the next month.

3. You can check account's progress on your V Wallet when purchasing GCOIN.

4. Other promotions rewards can also be claimed additional to this including monthly hoards.

Note: Bonus Gcoins will not be included in the total Gcoins spent.