Santa Villa, the Workshop of Christmas!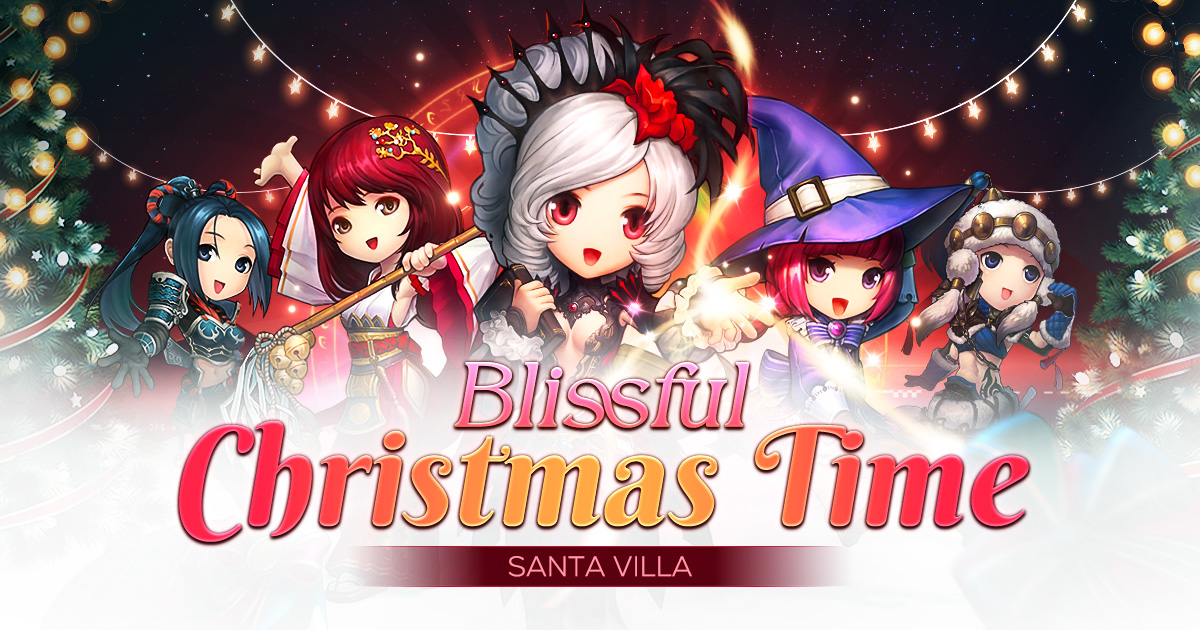 Ever heard of the ever colorful Santa Villa? Rumor has it that Santa himself designed the place to be the workshop housing production of all Christmas gifts meant to be delivered all around the world! Be it toys or even children's very own dreams! Whatever Santa crafts have limitless possibilities!

However, the same cheery Villa has been overrun by a huge number of toy soldiers, cantankerous reindeers, and so much more monstrosities in different shapes and sizes! The invasion greatly halts the production of Christmas gifts!

It is time to take action Atlantians, as Christmas is in grave danger! March to the wintry lands where Santa Villa hails from and rid the workshop of monstrous threats!



Check out Ms. Santahontas's new arrivals for Santa Villa!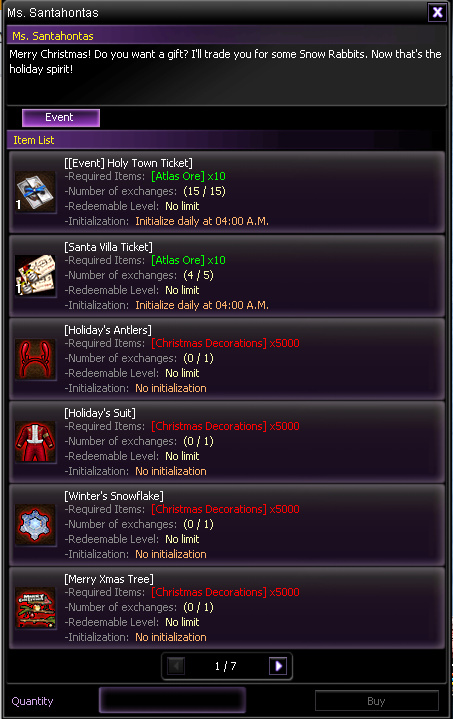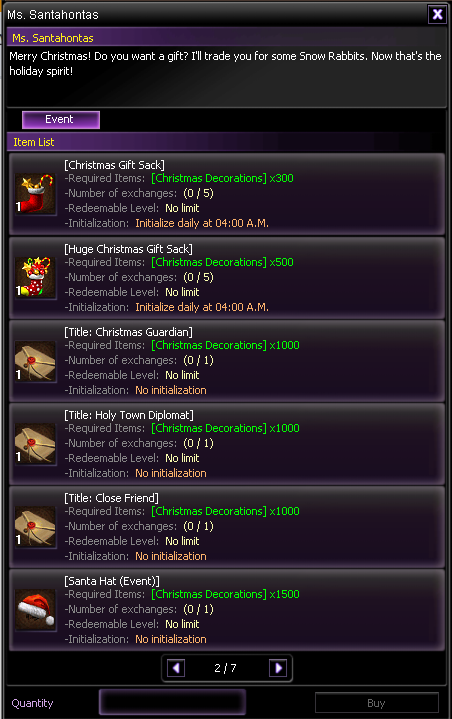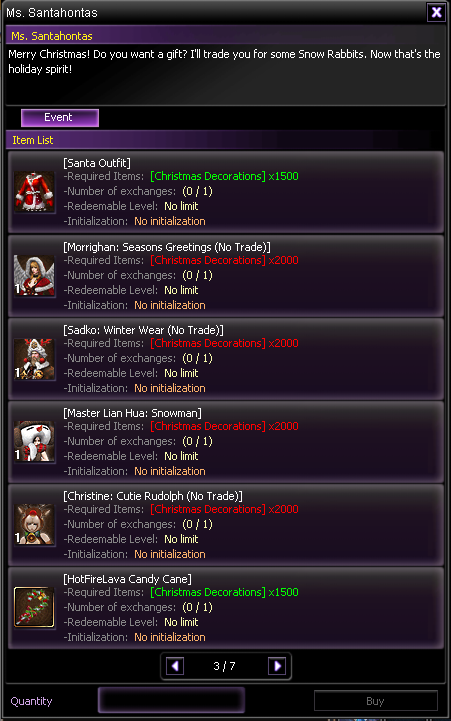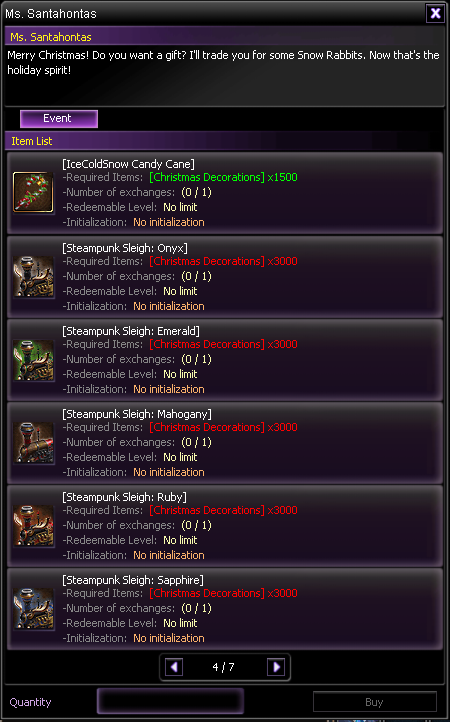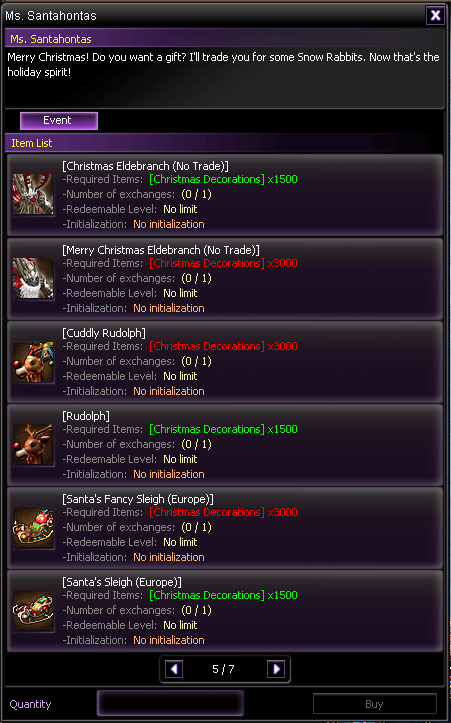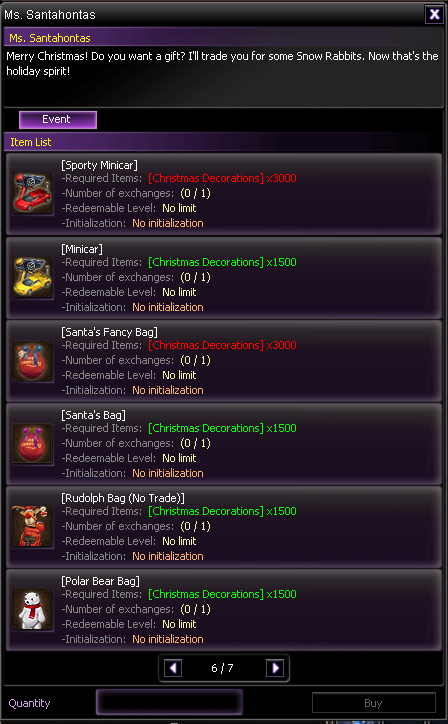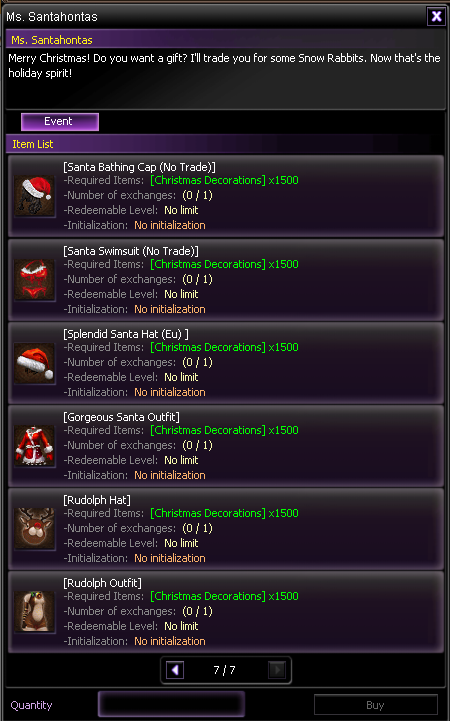 Don't miss your chance to grab these items!