Christmas in Holy Town 2021



Celebrate the yuletide season with us by defeating monsters that have invaded the Holy Town!

Location: Ostersund in Northern Europe. You can travel directly to Holy Town by clicking the Event button on the left side of the screen.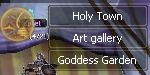 Duration: From December 9, 2021, to January 6, 2022

Level: Players Lv.60+

Hourly login giveaway:

1st Hour - 1x Holy Town Ticket

2nd Hour - 100x Christmas Decoration

3rd Hour - 1x Holy Town Ticket

4th Hour - 100x Christmas Decorations

5th Hour - 1x Christmas Gift Sack

6th Hour - 200x Christmas Decorations

7th Hour - 2x Christmas Gift Sack

Entrance:

Players can enter Holy Town by using [Event] Holy Town Ticket.

Using a ticket allows you to enter Holy Town for 60 minutes.

Multiple Entrance Tickets can be saved up and used as a stack to increase your consecutive entrance time. Please be reminded that the event area is closed each day between 06:00 and 07:00 (PDT)

NPC Quest:

Crying Child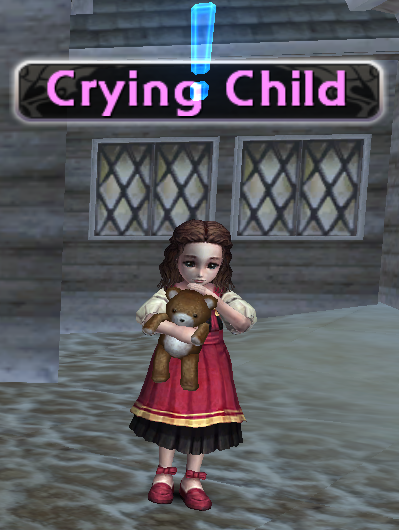 Quest 1:

Mission: Game Info > Open World Map

Reward: Item: [[Event] Holy Town Ticket] x 1

Quest 2:

Mission: Chrismas Stockings 30 pcs

Reward: Item: [Christmas Decorations] x 200

Quest 3:

Mission: Kill [Christmas Destroyer]

Reward: Item: [Christmas Gift Sack] x 2



Snow Crystal Buff:

Do you wish to get that extra attack damage to finally defeat that huge bear wielding a huge tree? Approach the floating snow crystals and randomly get an attack or defense buff or a bit of EXP! Please be reminded that these buffs do not stack! Always check your "My Buff Effects" window for your ongoing buffs!


Ms. Santahontas Christmas Gifts:

Near the entrance of the Holy Town, you will see Ms. Santahontas! She will exchange your rabbits for exciting gifts! You can find Snow Rabbits from monsters in Holy Town.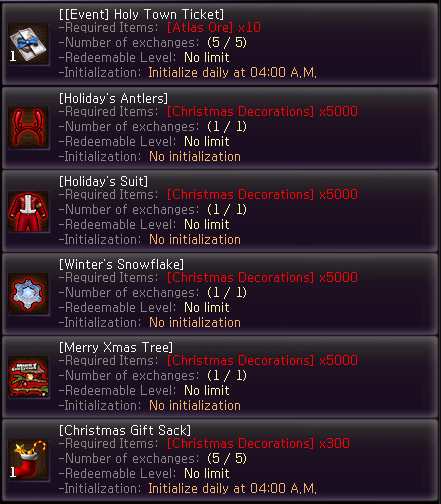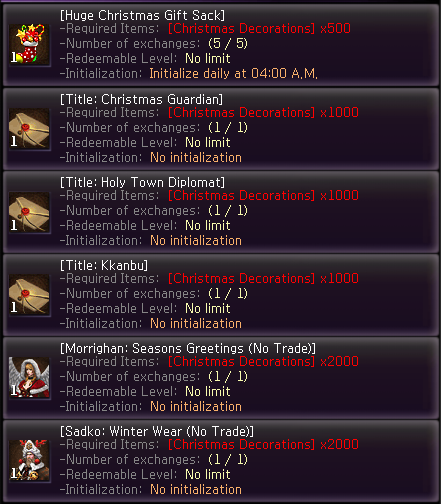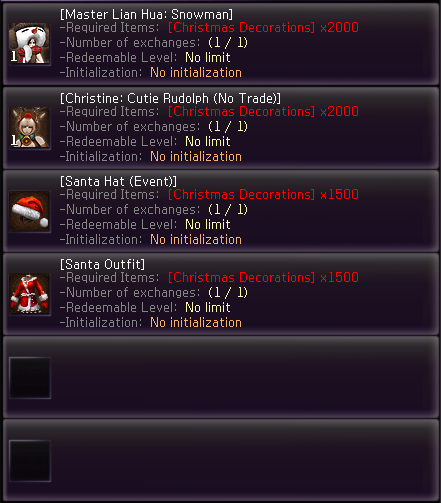 Happy Holidays Atlantians!

Atlantica Team