Magical Fantasy Creation Design Contest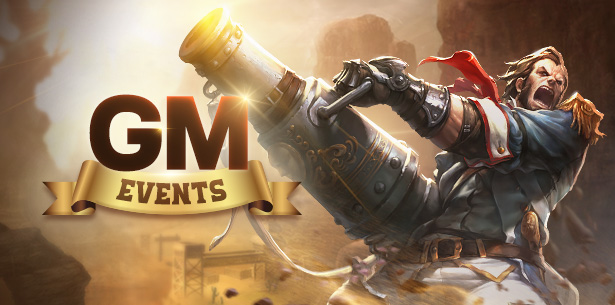 Greetings Atlantians!

It's time to get creative once more and showcase your artistic skills as we are holding another art contest!
Mechanics:

- Central theme for the art contest is " Magical Fantasy"

- Players can make any form of art related to AO and must be related to the central theme.

- Art medium to be submitted can be in the form of traditional and or digital media.

- Only 3 winners will be selected, so the participants of AT Global and AT Europe will be combined.

- Submitting artworks you do not have permission or do not own will be an automatic disqualification for that entry and the participant will be barred from further entries for the current contest.

- Participants who plan to submit for multiple categories should compile their artwork into one image entry.

Art Design Categories Complete Set:

- Outfit Set (Hat + Costume)

- Decoration

- Mount
Note: You can participate in any concept. However, entry with a complete set Outfit, Deco, and Mount will have a higher chance to win.

Art Entries are to be submitted on the Facebook comment section.
Please indicate character's name, server name, category and name for the design alongside your art entry.

Example:

Character Name: GM Ellesmere-MC

Server Name: Macedon

Category: Mount

Design Name: Ellesmere's Whimsical White DinosaurThe winning design will be turned into in-game item. Please make sure to avoid choosing an obscene title or prohibited word for the design name.

Participation Rewards:

- Participation: 10 Katsy's Summer Box
Winners:

The winning design will have the winner's name on the item description and also be distributed as a reward to the winner. We will be selecting 3 awesome design.An exclusive Title of their choice for the winner. Please make sure to avoid choosing an obscene title or prohibited word.
Winner's reward:
-10,000 GCOINS
-Exclusive Title
-Creation of the submitted concept art with the artist character name and server.
[End of submission is July 31, 2021]

Note: Some non-winner designs may have also chance to be applied directly into the game, so do your best!

What are you waiting for? Unleash those mystical creations!
Facebook Post Link: https://www.facebook.com/AtlanticaEurope/photos/a.187975171625796/1172517029838267/