Let's celebrate for another season of Thanksgiving! Bushbeast steal a lot of turkeys from different villages throughout the land of Atlantica. Hunt them and get rewarded.

Thanksgiving Event Commence!

Mechanics:

Find Mr. Turkey Man at Antilla District, he is the one in charge of the event quest.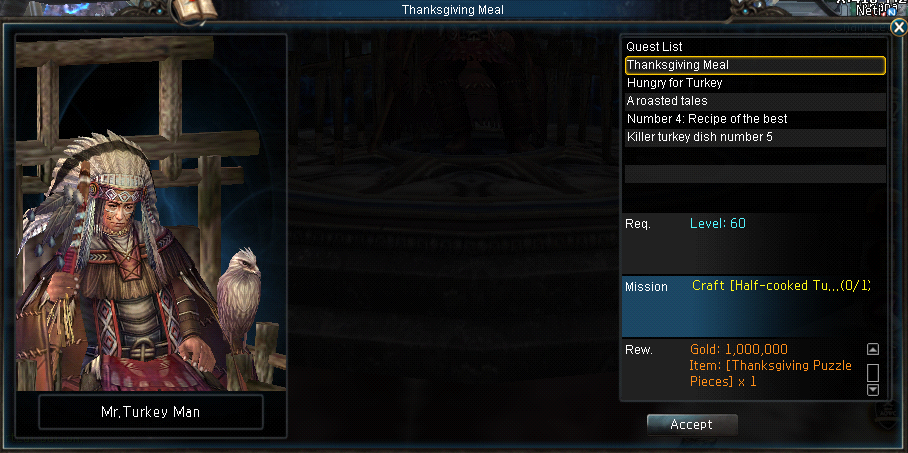 There would be 5 different quests, to complete different missions you have to craft the specific Turkey needed to complete the quest.

After choosing a quest, open your Skill list (My info = Skills) you need level 1 Food Skill to craft the necessary food for quest completion.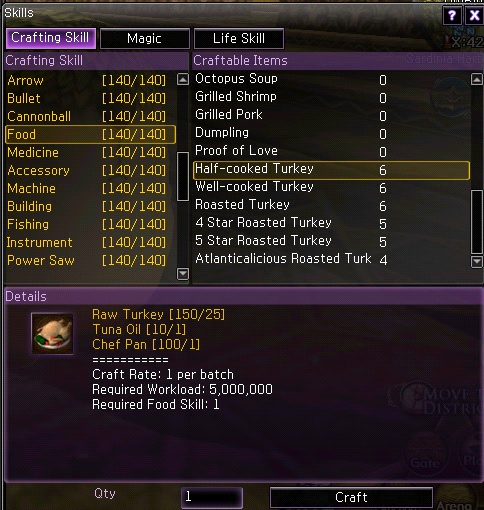 You need to craft a different Turkey to complete each quest. Materials for crafting can be exchange at merchant acong.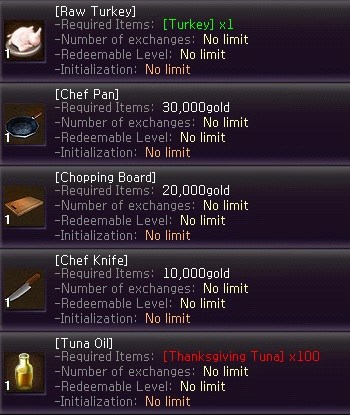 You can also acquire the other materials for crafting via Fishing and random encounter when grinding.

Random Encounter (Thanksgiving Bushbeast)

Grind from any map in-game to hunt the Thanksgiving Bushbeasts.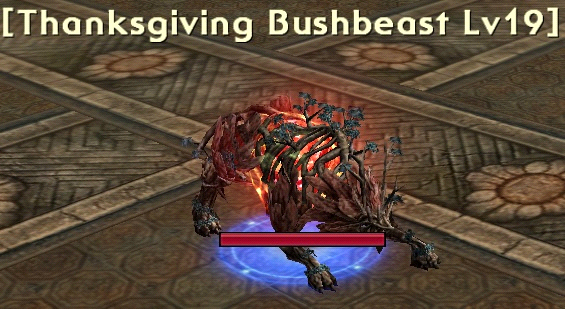 This monster drops Turkeys, Golden Turkey and Dogwood Sauce.

Fishing

You can exchange your Turkey for Turkey bait rate would be 1:1 at merchant acong.





Fishing drop using Turkey bait: Golden Turkey, Thanksgiving tuna, Thanksgiving shark, etc.

Items from fishing can be exchange for crafting materials.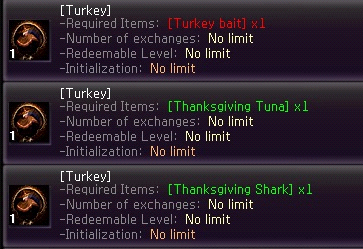 After you complete the quest, you will receive Thanksgiving Puzzle Piece as a reward. Open it and get awesome rewards like the new mount Wild Rose Cockatrice. You need 121 puzzle pieces to get all the rewards.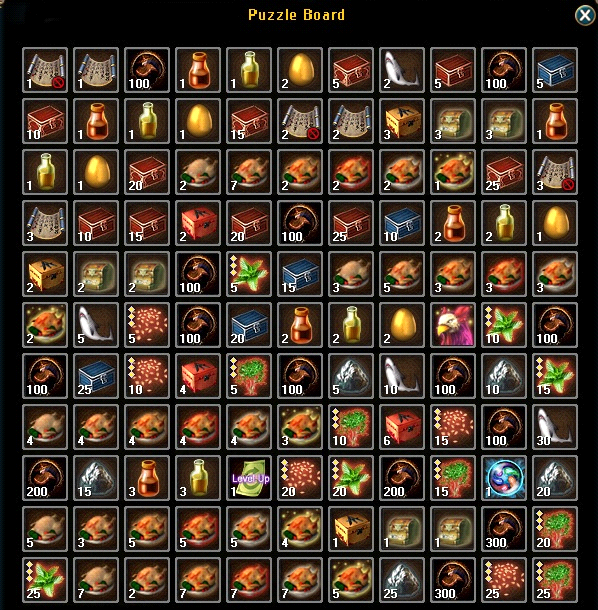 Thanksgiving Buffs preview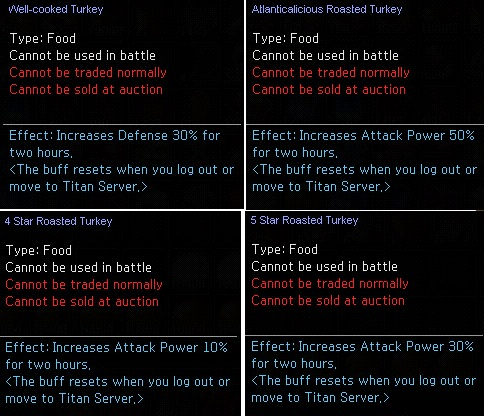 Thanksgiving Login Giveaway

Stay login into the game and get some rewards

1h login = Well Cooked Turkey x1

2h login = 4 Star Roasted Turkey x1

3h login = Turkey Search license (1 day)

4h login = Thanksgiving Puzzle x1

Thanksgiving Collection Set

Acquire 4 different chickens to get the event collection set.



Have fun grinding in-game! Get all the rewards for this season of Thanksgiving.

Event duration: November 26 - December 17, 2020

Let's Feast!

Atlantica Team