[EVENT] TITAN CHAMPIONS (November)
Do you have the skills to become a champion?

Challenge other players in the titan server and become the TITAN CHAMPION!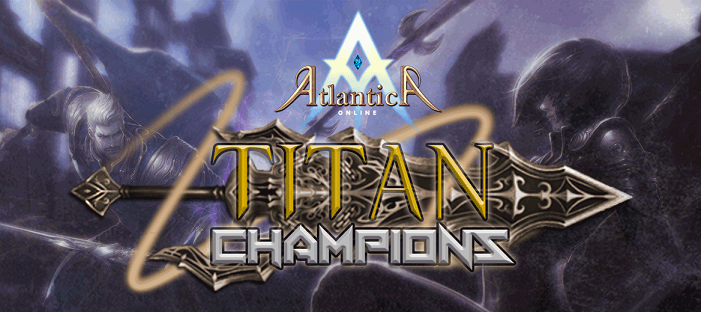 Event Dates

November 10-11, 2018
[Mechanics]

1. Participate on the free league to raise your competition rank

2. Be eligible to join the Titan Grand Championship (Competition Rank 8 or above)

3. The Champion and the runner up will get additional rewards.
Rewards:

Champion (1st place)

Atlas Ore x1000

White Package 30D

Star Stone Pouch x20

Scroll of Dragon's Lair x5
Runner-up (2nd place)

Atlas Ore x500

Star Stone Pouch x10

Scroll of Dragon's Lair x3
Remaining Participants (Rank 3-8) will get Atlas Ore x100 each!
Come and test your mettle! Prove your worth during these weekends!
Good luck Atlantians!