[EVENT] September Bingo Event!



September Bingo Event!
Event period: 2018.09.06 - 2018.10.04
Go on a daily mission, open a random bingo slot and redeem rewards!

Once you complete a line, you can get an additional exclusive reward!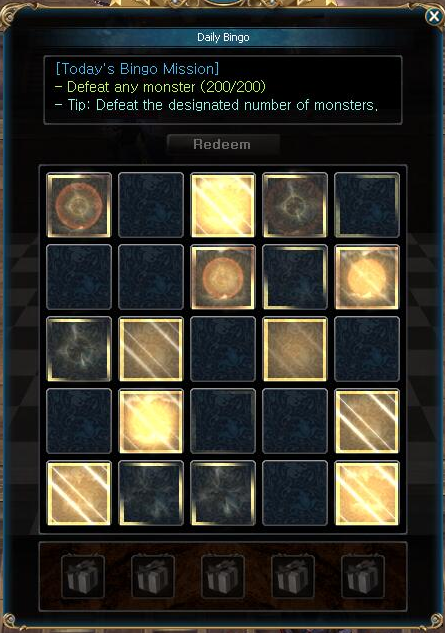 Event Mechanics:


Every day, upon log-in, players will receive a Bingo Token.


Consuming the token will generate a random bingo mission.


Complete the mission and get a random reward.


If the player managed to complete a line of rewards(vertical, horizontal, diagonal), a bonus reward will be given.


If a mission is still currently in progress, if a player uses another bingo token, the current mission will be replaced by a new mission.


The bingo card can only be completed once per event.