[EVENT] Return of the DARK CRYSTAL

[Neo Veneficus] has alerted the world that there are invaders coming everywhere around the world of Atlantica! The invaders have stolen a massive amount of Dark Crystals for their own use!

Heroes, we need your help to reclaim these crystals, but you will not go empty handed!
Fight Dark Invaders, collect stones and make your perfect Dark Crystal Weapon!
Event Period: 2nd August – 6th September

Minimum level: Lv.60
Event Mechanics:
During the event period, players can get the Dark Crystal Weapon Box at the Item mall once a day for free.

Once redeemed from your Item Mall Pickup, you can choose any weapon you desire that fits with your character or mercenaries.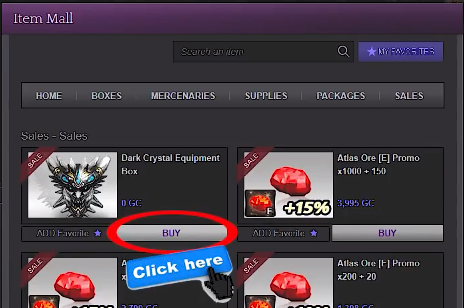 Players can get the Dark Crystal Enhance Stone from the Dark Invaders.

These enemies will spawn randomly on monster battles.

Once the event ends, the Dark Crystal Enhance Stones will be reclaimed by the [Neo Veneficus] (items removed after the event)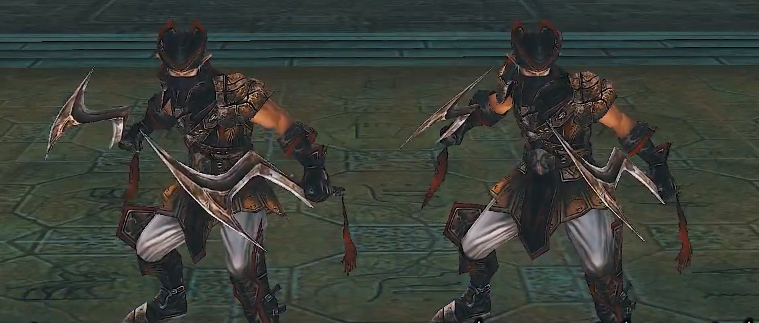 Dark Crystal Enhance Stones is exclusively used to enhance Dark Crystal Weapons.

As the grade increases, so as the required quantity of stones.

Dark Crystal Enhance Stones can also be used to exchange various items with the [Merchant Acong]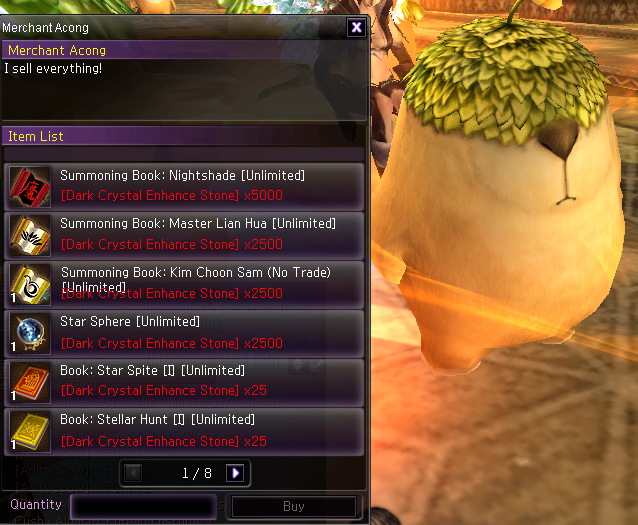 [Merchant Acong] is located inside Rome.

Contents of the exchange NPC may change every week without prior notice.



Dark Crystal Jackpot Box

Exchange 200 Dark Crystal Enhance Stones to randomly get one of the following items: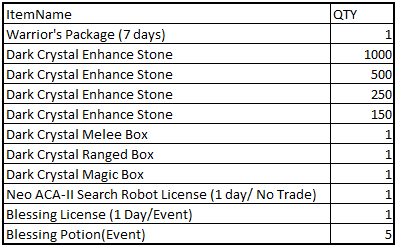 The hope of the world lies on your hands, use this weapons for good and do not let the invaders use them for evil!