October Hand of God Event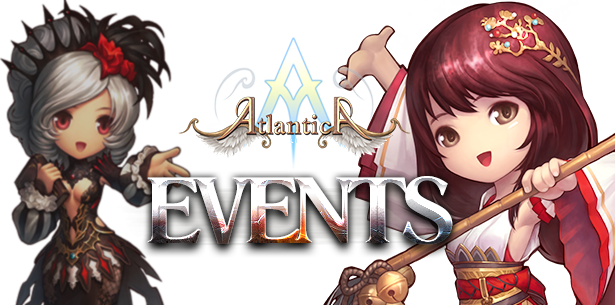 God of Hand: Upgrade Event
Players who crafted +10 certain weapons on the given date shall have additional rewards and materials they can choose, Only 10 Winners per server will be selected!
October 21 - Saturday Theme: Cannon - Craft a +10 Cannon (Level 120 to 170 Equipments only)

October 22- Sunday Theme: Rifle - Craft a +10 Rifle (Level 120 to 170 Equipments only)



Rewards:

Dusty Grimm Box x20

King Arthur's Trophy x20

Soul Jewel of the Lake x20

Colorful Soul Stone x10



Additional Rewards:

If a server gets 10 winning crafters, every player online during the given time period will get an additional prize of 1x Platinum License Package (1 Day / No Trade).The reward will be sent at the day after the weekly maintenance 12:00 PDT(ATNA) and 17:00 CEST(ATEU).



Player Mechanics:

1. Each player needs to upgrade the required weapon of the day to +10.

2. The item must be enhanced within the day itself (Beyond 00:01 PDT(NA) and CEST(EU))

3. Player must take a screenshot of the notification that he has upgraded the +10 weapon (give an image example)

4. Screenshot should not be cropped and should show the time frame located at the lower left corner of the screen.

5. Once the player has the screenshot, send it to us to the email provided below with the following information: IGN, Server and the time of enhancement.

6. Only one entry per player will be considered, multiple entries will be disregarded.

7. Winners will be announced together with their timeframes the day after the weekly maintenance.



CS Email NA: support_atlantica.eu@valofe.com



Disclaimer:

1. If the image does not match in-game log's timeframe, edited, forged, or cropped, the entry will be disqualified.

2. The management has the right to change the mechanics of this event without prior notice.