Duration: August 11 00:00 to 15 2017
Considered as one of the revered and hallowed events in the Bible, we won't just sit back and not give back to our awesome players anything in return while spending this humble occasion with us.
As we celebrate Mary's Assumption in the next couple of days, we've prepared a multitude of stuff just for you. We're starting off with Assumption's Blessing that provides an increase of 20% on Attack and Defense, a giveaway of Assumption's Prosperity, and setting the Party EXP multiplier up along with the Quest EXP.
Assumption's Blessing:

- Attack Power +20%

- Defense +20%



Assumption's Prosperity: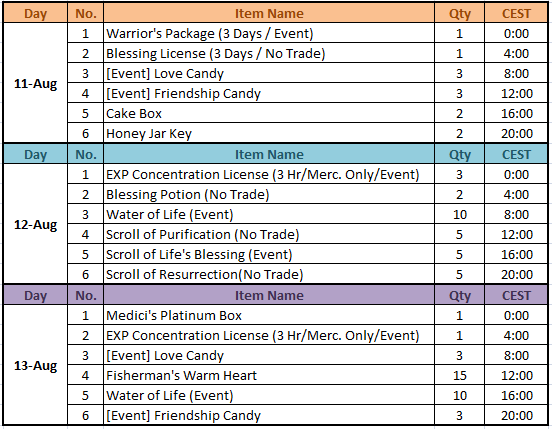 Additional Bonus:

- Party EXP Multiplier (x2 and x3)

- Quest EXP x2
It's just one of these events that makes some days special and solemn so just sit back and relax while you enjoy fishing while celebrating the Assumption of Mary throughout this coming 11th of August until the end of 15th.