Patch Notes - September 16, 2021
Greetings Atlantians!
Welcome to another patch content breakdown for version 360610!

In today's patch, Twisted Bran Castle continues to terrorize Atlantians who dare enter the eerie castle, however this does not stop many from trying to defeat the accursed Lords of the stronghold.

As part of the continuous fight, the Twisted Bran Event will have a new hourly giveaway handed out to all Atlantians, additionally players will also receive a Seven Day Daily Reward. Tune in to find out more!

We will also have some additional changes to Dragon's Lair, new collection book effects, as well as some exotic wings bestowed upon by our very own Dimensional Dragons!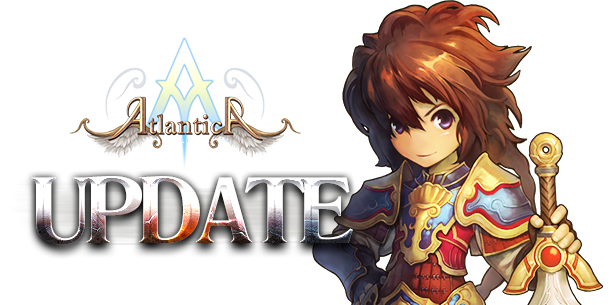 - Server Refresh
- New Collection Book Effect:

: Arabian Collection

: Purrmidable Collection

: Guardian Angel Collection

"New Collection Book Sets awarded to those who have successfully obtained many of the otherworldy gears.

Starting this patch, more collection book effects will be added in later updates."

- New Decorations

: Demonic Exion Ornament Wings

: Demonic Exia Ornament Wings

: Demonic Exion Wings

: Seraphic Dragon Exion Wings

"Exia and Exion has bestowed to the devout followers the blessing of flight. Exotic Wings fashioned from the very essence of the void and the stars."
- Yong Yong Exchange

"Yong Yong seems to have obtained the Dragon's bountiful treasures. The baby dragon redirects the topic if asked where such treasures were procured from. Despite this, you can't help but wonder and check it out. Find out at Yong Yong Exchange at Rome Gate to see what said treasures he has in store."

- Dragon's Lair

: Sports Essentials Box – pricing adjusted

- Extension of Twisted Bran Castle Event

: Extended to September 30, 2021

"The fight continues on, as part of the ongoing battle, a new Hourly Giveaway has been added as well as a 7-day login bonus!

Active Atlantians will be provided such gifts to help them in their adventure and campaign against the army of the night. It is time for one final push to victory!

Dailies available up to Sep. 30th"

- New Hourly Login

1st Hour: [Event] Spring Stamp x 5

2nd Hour: [Auto-Battle Upgrade License (No Trade)] x 1

3rd Hour: [Event] Twisted Bran Castle Ticket (30 min)] x 3

4th Hour: [GM Event Token] x 5

- New 7 Days Login Rewards

1st Day : Mercenary Skin Enhancement Stone x 10

2nd Day : Honey Jar Key x 3

3rd Day : Art Gallery Pass [Event] x 1

4th Day : [Event] Spring Stamp x 30

5th Day : GM Event Token x 30

6th Day : Double EXP License (30 min/ No Trade) x 2

7th Day : Shining Goddess Necklace

- AO Day Buffs Duration:

: September 25 to 26

- Demonic Ornament Wings Random Box

: Contains Demonic Exion Ornament Wings (Decoration)

"A pair of wings with a great sword ornament and has a very demonic aura to it. It is speculated to be a corrupted form of its Seraphic counterpart."

- Demonic Exia Ornament Random Box

: Contains Demonic Exia Ornament Wings (Decoration)

"A pair of wings with a shield ornament and has a very demonic aura to it. It is speculated to be a corrupted form of its Seraphic counterpart."

- Seraphic Dragon Exion Wings Random Box

: Contains Seraphic Dragon Exion Wings (Decoration)

"A pair of angelic-like wings bestowed by a divine being. It's been speculated those who wear the wings with dark intention and black heart will corrupt the wings thus showing the true colors of the feathers and its user."