Patch Notes - July 08, 2021
Greetings Atlantians!

Welcome to another patch content breakdown for version 360560! The campaign against the Lawbreakers, Outlaws and Criminals have been going smoothly and soon enough, the remaining ones will be defeated and sent to prison for their actions. Slowly but surely, we'll be able to rope and each of them and celebrate out independence.

Throughout the region of Northern Europe, a very powerful arcane presence has been felt by warriors and sages across the lands. The origin of this presence is currently unknown but the Knights of the Round Table may be in search of this arcane presence. Such display of aura has rumbled the entirety of Europe and various nation began their own hunt. Floating rumors that King Arthur himself may have an idea where this mystical mystery be coming from.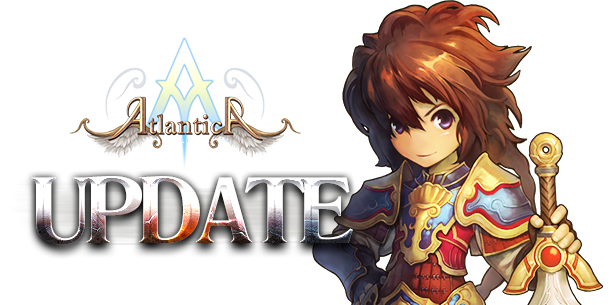 - Server Refresh



- Extended Freedom Park (July 8 to July 22)

: New Decoration

: Freedom's Standard

"A reward for those who dedicated themselves into quelling the disorder brought by the wrongdoers. A symbol and standard for those who seeks justice. The number of Lawbreakers, Outlaws and Criminals has lowered but the campaign still continues. The battle for freedom may take a little longer as the wrongdoers are keeping a fierce occupation of Freedom Park but soon they shall fall."

- End of Mouth of the Abyss

: Disabled Mouth of the Abyss Shop NPC

"With the otherworldly beasts completely gone and the current situation being slowly managed, it's been much safer for merchants to travel around the world of Atlantica."

- Dragon's Lair Boxes

: Modified Rates

: Removed Dungeon Key (Power Center Tower)

- Daily Exploration

: Fixed the disabled Daily Exploration feature

- Spartacus

: Skill: Warpath - increased effectiveness for PVE