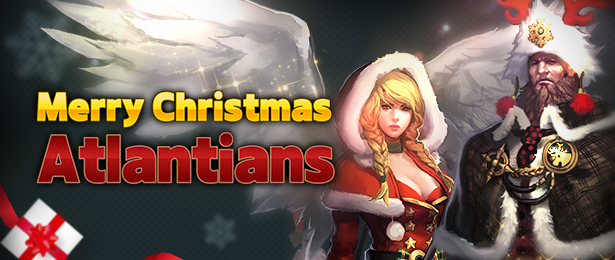 Santa Villa

Happy holidays and Merry Christmas Atlantians!

Santa Claus is preparing for the delivery of gifts around the world. Let's visit and raid his Villa! Explore and loot amazing rewards inside!

Note: There is no entrance pass needed to enter for Santa Villa.

- How to find Santa Villa? Use the icon on the upper left side of your screen.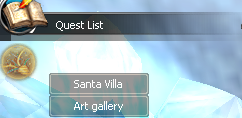 Mechanics:

• Login for 1 hour to get the quest item Mistletoe so that you can start the quest.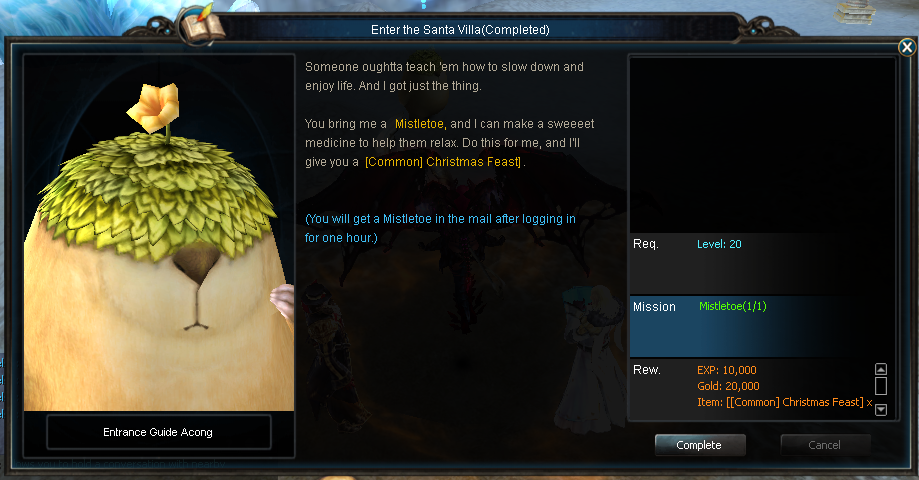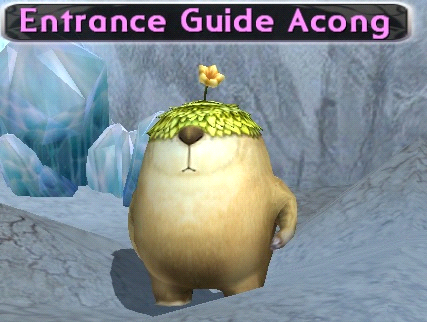 Complete the quest and get Christmas Puzzle Piece (Event) x1





Note: Quests is available once per day

Santa Villa consists of 4 floors. You are going to find Guide Acongs on each floor and complete their quests. Finishing all quests from each floor's Acong will get you 1x Christmas Puzzle Piece (Event) each.

You can get a total of x5 Christmas Puzzle Piece (Event) per day.

To complete the Christmas Puzzle Board, you need 49 pieces of Christmas Puzzle Piece.




You have a chance to get the new mount Generous Ursa from the event.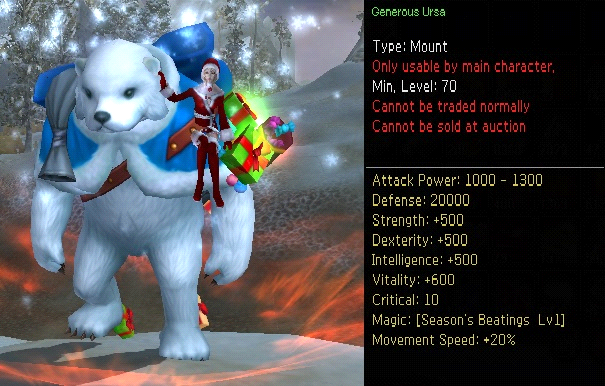 Scrooge – TBS Quest

To open TBS you need dungeon point.

• TBS lv.50 : Need 1 point / TBS lv.100 : Need 2 Points / TBS lv.120 : Need 3 points per run.

Note: In case you don't know how obtain dungeon points just complete diary x2 Free League or x3 quests. (This is for new players).

Complete the quest and you will receive [Event] Completed Word (ATLANTICA).

Complete TBS Past Present and Future to receive [Event] Completed Word (ATLANTICA).

Exchange the Completed Word (ATLANTICA) to Santa Acong and get the [Event] ATLANTICA redeem ítem. Note: Change the [Event] Completed Word [Atlantica] for [Event] ATLANTICA 1 : 1





Hoard the [Event] ATLANTICA and Exchange it for cool rewards.

Crafting

• Roasted Holiday Ham – You need Food Skill level 1 to craft the ítem. Monster from Santa Villa drop the materials to craft the ítem. You can use this item for extra buff or exchange it for other ítems.

• ATLANTICA Word – You need Stationery Skill level 1 to craft the ítem. Monster from Santa Villa drop the materials to craft the ítem. You can trade the complete ATLANTICA Word for other ítems.

• Christmas Tree – You can craft the ítem from your skill window.

Santa Acong NPC Rewards Preview