Patch Notes – January 5, 2023
Greetings Atlantians!

Welcome to another patch content breakdown for version 360930! Thus the holiday season draws to a close! A Happy New Year to all Atlantians and welcome to the year 2023!

In this update, Cake World returns and New Year's Acong invites all Atlantians to join the fun! New rewards await those who have taken part in the party!

This and more here on today's patch content breakdown!

Please refer to the details below: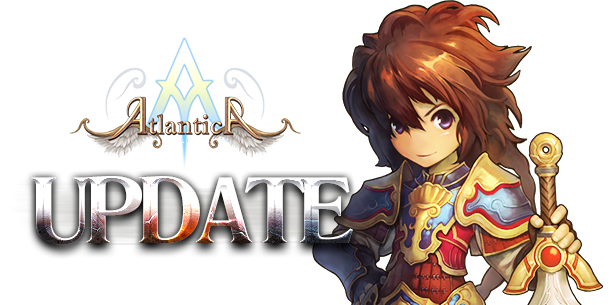 - Server Refresh

- New Costume

: New Wishes Outfit Set

: Dawning Wishes Outfit Set

- New Decoration

: New Wish Acong

: Dawning Wishes Acong

- New Mount

: Acong Floral Swing

: Celebratory Acong Swing

"Another year has dawned on Atlantica Online! What better way to celebrate, than getting up on your best attire! Wear the Dawning Wishes outfit set and get in the spirit of the New Years!
Studded in gold and colored in a nice shade of black and dark blue, to symbolize the dawn before the year 2023, these outfits are sure to get you in a festive fever!"

- Collection Book

: [NEW] New Year, New Wishes Collection

"Complete the Dawning Wishes collection set and receive permanent offensive buffs! A New Year dawns on all Atlantians. A time for new goals, and new wishes for the year 2023!"



- End of Santa Villa and Holy Town 2022

: Disabled Holy Town and Santa Villa 2022 entrance and teleports

: Santahontas exchange stays until next update

"Citizens of Holy Town thank all Atlantians for another year together! Santahontas was kind enough to stay to give a chance for Atlantians to grab on to souvenirs!

Check out Santahontas outside of Holy Town or Santa Villa's entrances to exchange any remaining Christmas Decorations!"

- Start of New Year's Event – Cake World 2023

: Cake World entrance and teleport opened

: New Year's Acong returns with new rewards

: Obtain the New Wishes Outfit Set along with Acong's all new Swing!

"Celebrating this New Year, New Year's Acong throws the returning Cake World! Now with new and shiny rewards!

The Acongs have been having a blast inside Cake World but things have gotten out of hand as they may have partied a little too much. Calm down mobs of partying Acongs in the whimsical dungeon, get Limited Cakes and exchange them for amazing rewards!~ "

- [NEW] Dawning Wishes Random Boxes (Costume/Mount/Decoration)

"New Wishes for the Year 2023! Obtain the Dawning Wishes Set along with essential items!"