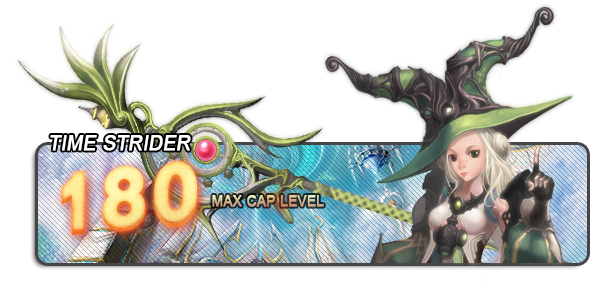 180 MAX CAP LEVEL

As the brilliant scholars unlocks the power of Oriharukon shards, a new source of power

awaits the mighty adventurers of Atlantica!



LEVEL 180 CAP UNLOCKED!

The limit has been broken! New challenges awaits as the level of the Atlantian's power has reached even further!



NEW GEARS AND WEAPONS AWAITS

Mysterious energy flows on the new found weapons and armors of destruction.

Prove your cunning and might to wield this new found power!





JOURNEY WITH THE TIME STRIDER

Traverse time and start your adventure in Atlantica with a new champion! For a limited time, you will be able to create a FREE Lv. 130 main character to overcome the odds! Not alone but with faithful mercenaries rallying at your side!

(Only 1 Free 130 main character per account; that means when you create 1 in Bloodmoon, you can't create anymore on other server, even after deleting the character.)







1. Log-in inside the game.

2. Check the character creation screen.

3. Click the 'Free Lv. 130 Character' button.

4. Create, customize and choose your class champion.

5. Enter the game and explore Atlantica!



So what are you waiting for? Rally your friends and start anew, and create your time strider champion!

This special event will only last until before the maintenance on January 18, 2018.



See you all and may you have a successful journey!

VALOFE TEAM