August 24 Update - Patch Notes

[August 24, 2017 Update]

PATCH NOTES 8/24 2017
Public

▷ Update

- Server Refresh
▷ Updated Item Mall

- Added [Archangel Wings Decoration Box]

: Chance to get 1 of the following items inside [Archangel Wings Decoration Box]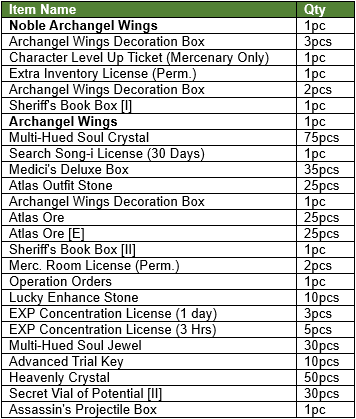 ▷ Event

- Heartfelt of a Fisherman closing Event

: August 24 (After maintenance) to August 25, 2017

As the Heart of a Fisherman draws to an end, we'd like to thank everyone that participated in this calm and wondrous event. We hope that you obtained the items that you so much desire and as a farewell gift to everyone, we are increasing the hunting and crafting experience by 150%, Attack and Defense by 30%, and an item giveaway coming your way to ease you back into battle.

September's fast approaching and we're proud to announce not an event, but a new content to play! This means you have got to stay tuned for more info in the following days and weeks to come. Again, we thank you for the supporting the Heart of a Fisherman event!
Event Duration:

August 24 to 25 2017 (Thursday after maintenance to Friday)
Event Buff:

- Hunting Experience +150%

- Crafting Experience +150%

- Attack Power +30%

- Defense +30%

- Appreciation Giveaway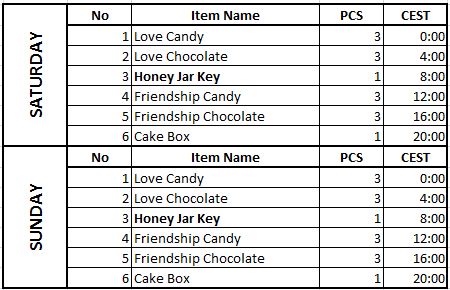 Thank you everyone for playing this event! We will make more fun and active event in the future!



VALOFE Operations Team