April Pity System Update Roundup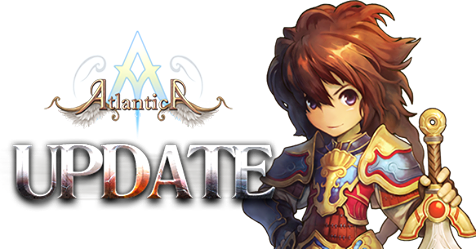 Atlantians!

The pity system has been updated to many of our random boxes especially in recent updates. This post will tackle all the boxes that were freshly added with the guaranteed reward system.

With the pity system, this allows an easier and controlled way of obtaining the chase items. In the future, upcoming random boxes will receive the same treatment.
Boxes:

- Version 360990 (Apr. 13 2023 - Update)

: ACA-Funny Random Box

: Gleeful Funny Decoration Random Box

: Gleeful Funny Costume Random Box

: Blooming Flower Basket
- Version 361000 (Apr. 27 2023 - Update)

: Chaos Costume Random Box

: Chaos Scythe Random Box

: Venetian Costume Random Box

: Venetian Gondola Box
NOTE: that the current system doesn't apply to event or any non-item mall random boxes.
---
Mercenary Skin Puzzle Piece
- Sealed Piece of Original Sin – Greed

Introducing the Merc. Skin puzzle piece! The latest update now allows you to obtain the newest skin "Hippolyte: Queen of Desire" through the means of opening a puzzle piece.

Skin enhancements and even Atlas Ores will be included as you unlock the puzzle piece towards Hippolyte's mercenary skin!

Current method applies to this skin only and does not apply to other current 3-slotted skins. Information about the said method, will be announced in the patch notes or a similar post in the near future.