Introducing the [Special] Warehouse!


Introducing the SPECIAL Warehouse!

Equip gems through the Special Warehouse system! This warehouse slot allows you to relieve some space in your inventory full of gem items.


Simply drag your Gems into the Special Warehouse slot and equip it!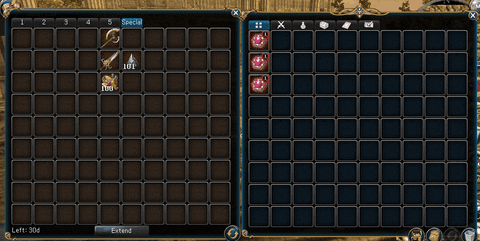 To activate the Special Warehouse slot, you must have a [Special] Warehouse Scroll and activate it.






Activation Window:




Special Warehouse functions as a normal warehouse slot but with an added feature of equipping gems. You can still store any item in the Special Warehouse slot.


You can only activate the slot if you have a [Special] Warehouse Scroll


You cannot use a regular Warehouse Scroll to activate the Special Warehouse feature.


Equipped gems in the warehouse and in the inventory does not stack and will still be limited to 3 per character.


You can still equip gems in the inventory as long as it has not yet reached the 3 limit mark.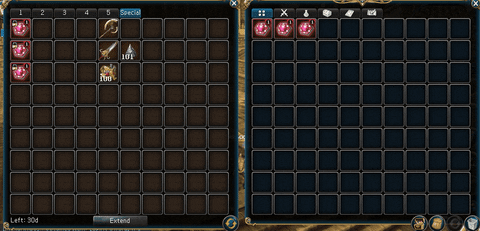 ~ Atlantica VALOFE Team