Patch Notes - December 22, 2020
Greetings Atlantians!

Welcome to another patch content breakdown for December 22, 2020! In today's patch, we'll be saying goodbye to Mr. Turkey man as he goes back to the world beyond to continue his Turkey hunting.

As for what's in store, it's the Christmas season! The doors of Holy Town open welcoming Atlantians to celebrate the season of giving. Ms. Santahontas returns with some new goodies to share.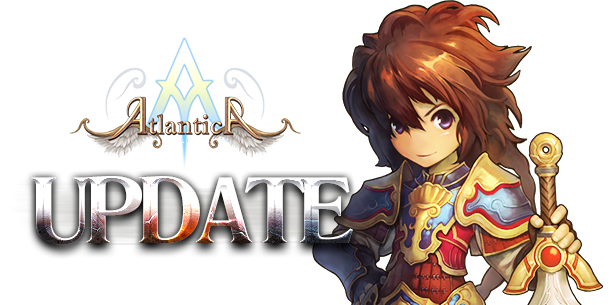 - Server Refresh

- New Puzzle Piece / Package

: Flaming Dragon Puzzle Piece

: Burning Dragon Puzzle Piece

: Flaming Dragon Selection Egg

: Burning Dragon Selection Egg

"The Dragon Gods have descended upon us and are seeking warriors worthy of their draconic power. They have left the eggs nested, however, it is unobtainable by many…"

- New Title

: Savior of Holy Town

"Defend the Yuletide season and banish the monsters laying siege upon the cheery town. Vanquish the threats and come out as the Savior of Holy Town!"

- Modified Dungeon

: Dragon Trial Course

: Bosses now drop "Black Dragon Gifts" instead of "Trial Key"

: Intermediate and Advanced Trial Keys can now be bought from Proctor [Dragon Trial Merchant NPC]

"The Dragon Trial Course has been revamped allowing you to obtain rewards consistently. Head on over to the Dragon Trial Course and look for Proctor to gain access to all of the trial's levels."

- Return of Holy Town

: New Rewards (as well as returning rewards) Available

"As the yuletide season comes, the wind gets colder and the danger comes closer! Holy Town has returned and is once again under siege by monsters! Ms. Santahontas and Holiday Acong needs your help to save Christmas!"

- End of Thanksgiving Event

: Removed Thanksgiving Quest NPC

: Removed Halloween Exchange NPC

: Merchant Acong will continue to sell Thanksgiving goodies

"As snowfall gradually increases, the rampant flock of turkeys also begins to flee the area thus officially marking it as the end of this bountiful seasonal harvest.

Merchant Acong will be leaving to restock soon but has decided to stay to celebrate the Christmas Season."

- Yong Yong Exchange [Christmas Edition]

: New Contents

"For a limited time, Yong Yong will be offering an exclusive item exchange this holiday! Be sure to pay him a visit and check out what he has in store!"

- Winter Fantasy Package

- Christmas Package

"Christmas themed packages now available for a limited time!



- Zorro Outfit and Hair now added on collection book