September 3, 2020 Patch Notes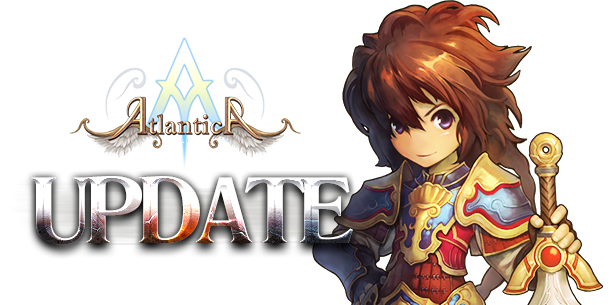 Greetings Atlantians!

Here comes the new patch content breakdown for September 3, 2020!

Today's patch notes features the return of a certain castle! An event that'll surely TWIST your gears with how TWISTED this event is! Be careful not to trip on the TWISTY staircase while you get there. Thank you.

We'll also cover reward updates for Colosseum League as well as some fixes.

Please refer to the details below:

■ Update Details

- Server Refresh

- Updated Colosseum League Match Rewards

: Players will get Symbol of Glory when participating in CL.

"Your fight for glory will now be well-rewarded as you take part in battles within the confines of the blood-stained Colosseum! "

■ Event

- Twisted Bran Castle

: After 2 years, The return of the malicious castle is back.

: added New Rewards

http://at.valofe.eu/news/detail/4/590

"The eerie dungeon returns! Battle corrupted soldiers, maniacal jesters, scheming magicians, battle-maidens riddled with bloodlust and ... grandfather clocks?

Enter the Twisted Bran Castle where bountiful rewards await you for every victory you secure. However, be wary of the floor's menacing leaders. From the Rock Beast of the 1st, the Lady of the 2nd, to the Crazed Lord who governs the 3rd!

What is this?! Merchant Acong has found some goodies that he's willing to trade for your Twisted Bran spoils? Head over to our buddy the Merchant Acong to see what he has in store."

■ Fixes

- Blazewheel mount fix when Celestial Hunter using it.

"Public Advisory: We can't stress this enough! Please DON'T EVER look behind while driving forward! Thank you very much."