Patch Notes - June 11, 2020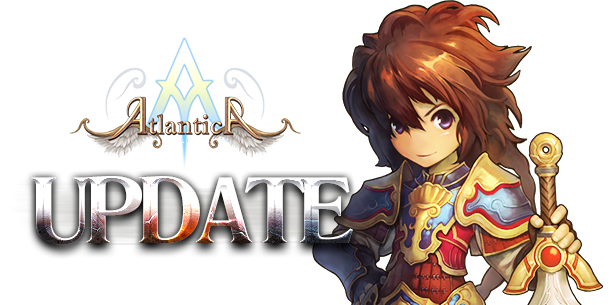 Greetings Atlantians!

Here comes the Patch Note for the updates today June 11, 2020!

Please refer to the details below"Today's patch, we'll be gradually adding never before seen contents as well as contents existent on other live servers."

Update Contents:

- Server Refresh

- Updated Historical Invasion

: Added Moon Rabbit Invasion

: Added Chang An Invasion

 Chang An Invasion Quest Enabled

: New Historical Invasion Schedule

- Nation Dungeon Update

: Added Star Stone Drop

- Event

: End of Spring Blossom Event

: New Event " An Ancient Evil "

: 6/11 - 7/9

"Otherworldly beasts have come to wreak havoc on to unsuspecting Atlantians. Though none may know where they hail from, the beasts' objective is clear, they've come to only destroy and expand their territory for the glory of their enigmatic master.

It is up to you Atlantians to be the defenders of all things good and fend off the malignant beasts from plunging the world in a lifetime of taint and corruption.

Seek out Sorel Andersen and a researcher named Caleb, both of which are stationed in Rome,who are tasked with scouting and knowing the nature of these mysterious creatures. Assist them, and you're sure to be well-rewarded."

: Added New Event Daily Quest – An Ancient Evil

: Introducing New Event NPC – Sorel Andersen

: Introducing New Event Shop NPC – Researcher Caleb

: Target: Defeat the Outworld Beasts

- Fixes

: Fix damage output of Bramble blast in PVP.