Exion Dragon Hoard (June 2020)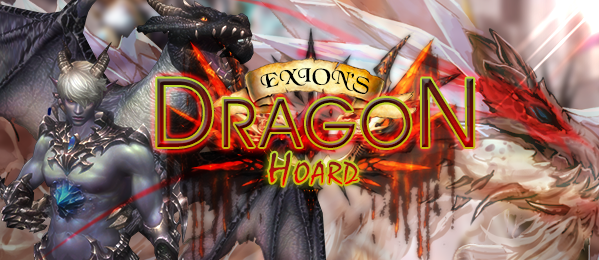 A new treasure trove has been discovered. But a great treat has been discovered to be guarding it!

Behold, the Dragon Tyrant Exion!

Promotion Period:

June 1st to June 30 , 2020

Reward Insertion Period:

1st Maintenance of July 2020

Details:

1. Spend the minimum required GC to reach a tier.

2. The player will only get the items on the tier reached, other rewards that fall under the current tier will not be awarded.

3. The accumulated amount of GC will be rounded down to the nearest tier (eg. 29996 GC will be only eligible for 20000 GC tier).

4. After the promotion period, the rewards will be inserted directly on the player's item mall pick-up storage on 1st Maintenance of July.