Patch Notes - April 2, 2020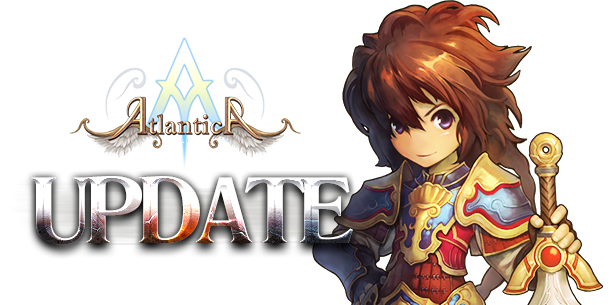 Greetings Atlantians!

Here comes the Patch Note for the updates today April 2, 2020!

Please refer to the details below



- Server Refresh

- Hidden Repositorium (Improved)

: Updated Hidden Repositorium Drop Contents

: Added Level 175-184 Range

: Added Level 185-200 Range

: Increase Cooldown to 20 hours

- Princess Merc. Skin Unlocked

: Isabel: Fancy Ball

- Easter Event 2020

: Foolish Bunny Acongs are lurking in the land of Atlantica.

: They hide in Enemy ranks, find them and return them to their homes.

- End of St. Patrick Event

- AO Week 4/2/2020 to 4/8/2020

: Only buffs are applied.

: Saturday Giveaway (4/4)


1st hour - 50 Easter Candles


2nd hour - 100 Easter Candles


3rd hour - 150 Easter Candles


4th hour - Hospital Hat


: Sunday Giveaway (4/5)


1st hour - 50 Easter Candles


2nd hour - 100 Easter Candles


3rd hour - 150 Easter Candles


4th hour - Hospital Costume



- Easter Weekend Package (4/4 to 4/5 only) - 2,000 GC promo

: Warrior's Package 30Days/No trade

: Art Gallery Daily Scroll 30Days

: Blessing License 30Days/No trade

- UFO Puzzle piece

: This Mini-UFO has come to abduct any Atlantian foolish enough to take it on.

However, it seems like it doesn't have the power to be able to do so.

On a positive note, it looks like it can shoot beams at enemies for you.

Take advantage of its "out-of-this-world" power by obtaining it through the UFO Puzzle Piece and get wonderful goodies and other bonuses.

- Odysseus Skill Text issues

- Princess Skill Text issues

- Other Translation issues

- Spring Guardian Set is now tradeable