50% Reduction on Stones for Mercenary Skin Upgrades!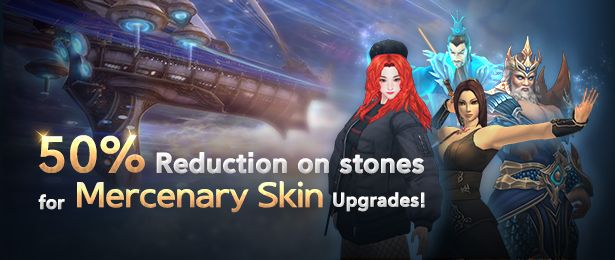 Hello Atlantians!

Add more status on your mercenary skin! Get the status you want and get stronger because every upgrade is 50% off!

Event duration is until March 5, 2020. What are you waiting for? Login and get your chance to get the status that you want for your mercenary!