Patch Notes - February 6, 2020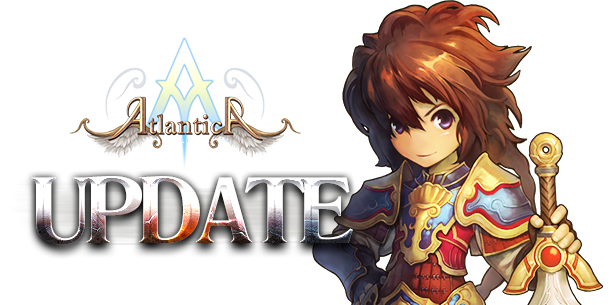 Greetings Atlantians!

Here comes the Patch Note for the updates today Feb 6, 2020!

Please refer to the details below

▷ Update Details

- Server Refresh

- PVP Rebalancing

: Queen's Command - Decrease attack power gain

: Mantle of Death - Decrease AP drain

- PVE Skill Changes

: Immortal Lightning - Increase Damage

: Spirit Echo - Increase Damage

- Returned Santa Acong

- Updated Collection Book

: Added Rose Costume

: Added Rose Hairpin

: Wedding Costume

: Wedding Hairstyle

- Added New Sword Weapon

: Flourishing Blade of Roses

: Blooming Blade of Roses

▷ Event

- End of Invasion of Giant Scary Acong

- Valentines Event (Bee My Valentine)

- Added Mystery event (Feb 20 to March 19)

: Atlantians can win a unique weapon and title

▷ Item Mall

- Baron's Conquest Puzzle Piece

- Holy Knight's Puzzle Piece

- Azure Knight's Puzzle Piece

▷ Fixes

- Renamed Exia Skill

: From Dimension Breaker to Dimension Shift

- Fixed Special Abilities from Sets

: Now keeping abilities from 2nd and 3rd part set even if more parts equipped

- Items from NA version can now be exchange to EU version

: You can use Valentine Rose to convert the items. Simply right click the item.

•Cannon Horse

•Mad Cannon Horse

•ElderBranch

•Luxury Classic Car

- More items will be converted in the future.