Summer Tournament 2021 Invitational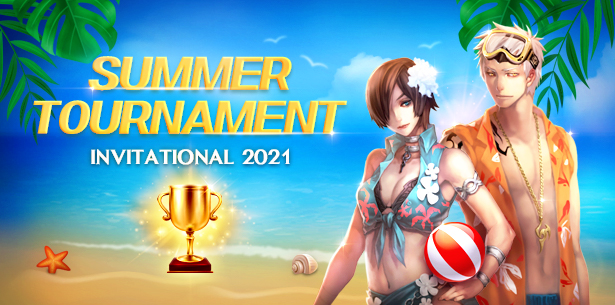 Greetings Atlantians!

Summer Tournament Invitational (Date to be announced).

Requirements to join

- Minimum of 175 level Main

- Minimum of 165 level Mercenaries

- Minimum of 6 Million Might

- The character who wins the Summer Seasonal Tournament will not be able to join the other seasonal tournaments for this year 2021. Other account entries will be accepted instead.

- The champion character of each Seasonal Tournament (Spring, Summer, Fall, Winter) will be able to join the next invitational for the year 2021.

•To make your entry valid kindly send a screenshot of your Main/Mercenary level and might to

GM via discord or if you encounter them in-game.



Application for entry is still open

•Participation Rewards

• 1x [Blessing License(7 Days/Event)]

• 1x [Neo ACA-II Search Robot License (7 days/ No Trade)]

• 3x Mercenary Level Up Ticket (Lv 160)

Note: Registered players who aren't present on the day of the tournament will not

be able to participate in the next seasonal tournament.

Reminder: Please ensure a stable connection before entering the match to avoid any issues and disqualifications.



Tournament rewards will be announced soon!