Spring Seasonal Tournament 2021

Greetings Atlantians!

Few more days to go and the battle of the best warriors will meet at TITAN!

Are you ready!?

Here is the list of participants: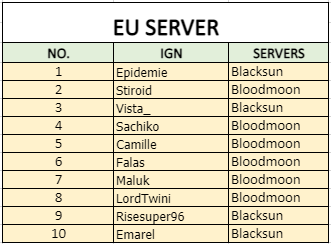 Please take note of the date and time of the tournament at previous announcements.



Also, if you didn't find your name on the list, please inform our GMs again.

​​​​​​​Due date: May 19, 2021



Thank you.