Valkyria's Blessing (January)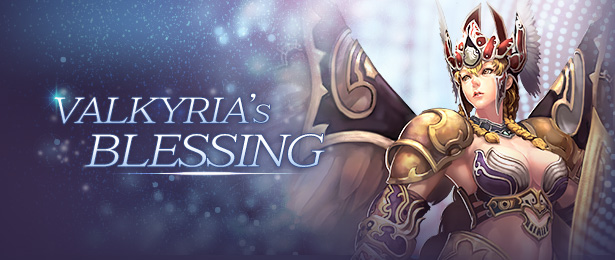 Morrigan one of the gods handmaidens descend to give blessing to the chosen Atlantian!

Claim your pair of wings and ascend to the arena of Vahalla!

Promotion Period:

January 1 to January 31, 2021

Reward Insertion Period:

1st Maintenance of February 2021

Details:

1. Spend the minimum required GC to reach a tier.

2. The player will only get the items on the tier reached; other rewards that fall under the current tier will not be awarded.

3. The accumulated amount of GC will be rounded down to the nearest tier (eg. 29996 GC will only be eligible for the 20000 GC tier).

4. After the promotion period, the rewards will be inserted directly on the player's item mall pick-up storage after the 1st Maintenance of February.

Note: Bonus Gcoins will not be included in the total gcoins spent.