October 29, 2020 Patch Notes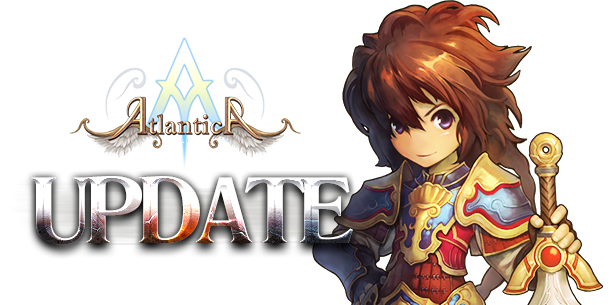 Greetings Atlantians!

Welcome to today's patch content breakdown for October 29, 2020!

Today's patch features new bundled items, new decorations, and new rewards for this Spooktober's Spoopy Event!

Please see details below for more info:

■ Update Details

- Server Refresh

- Added New Decoration

: Mutated Malefic Spine

"An eerie skeletal tail has been dug up from the abyss and it seems to be emanating a corrupted aura which stings to the touch! What chaotic power does this eerie spine hold?

Obtain the new Mutated Malefic Spine now available on the item mall!"

- Added New Magic

: Decoration Magic - Omen's Tendrils

"The Malefic Spine has the ability to raise spikes to tear down enemies in a line. Obtain the new decoration to witness its magic!"

- Added New Title

: Spooky Acong

: Spoopy Accessory Hunter

"A little something for the spooky ghouls and gals who have participated in this year's Spooky Ghost Town event. Acquire these two new titles from a very familiar flying pumpkin."

■ Item Mall

-Riederan's Accursed Reliquary - Puzzle Piece

: Contains New Decoration

"To think the Malefic Spine was owned by Riederan himself. What else does he hold inside his reliquary?

Obtain the Riederan's Accursed Reliquary and see what treasures lie inside."

- November Daily Exploration Update

■ Event

- Added New Rewards

: Spooky Acong - New Title

: Spoopy Accessory Hunter - New Title

"These two new spooky (and/or spoopy) titles can indeed be obtained from a very familiar flying pumpkin. Go check them out at the gate of the Spooky Ghost Town."

■ Fix

- Extended Decoration Slots.

- Event Warp UI for Spooky Ghost Town is now available.