Atlantica Online World Championship!!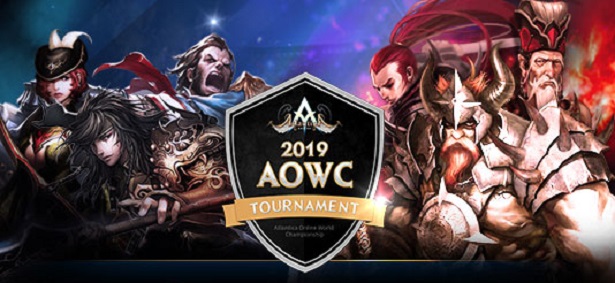 This will be the spark of the new challenge. VALOFE will now commence the qualifiers for the Atlantica Online World Tournament. Do you have what it takes to become a champion?. If you are brave enough to compete, kindly register your account after maintenance.

There are tons of prizes to give for the competitors who path their way to the top. The winner of the tournament will become the North America's Representative for the upcoming Atlantica Online World Championship.

There is only one path to take the slot. Defeat all the challenger who block your way and prove that you are the one that we're looking for. Carry their dreams in your back and become the North America's League Champion.

[AOWC Qualifier Application Guide]

Application period: From June 27, 2019 periodic inspection to July 18, 2019 17:59

[AOWC Preliminary Progress Guide]

1. During the AOWC Preliminary Participation Application Period, you can apply for participation through the Participation Application page.

2. After finishing the preliminary application, the group will be organized and the preliminary group will be organized randomly.

3. Schedule of the group and preliminaries will be announced through announcements after the group is completed.

4. The game will be played according to the schedule and schedule, and the last two will advance to the AOWC Championship.

[AOWC Participation Precautions]

※ Participation in the preliminary contest is only possible through your account.

※ Only one character per account can participate in the preliminary contest application.

※ AOWC preliminary proceedings related schedule, compensation, etc. details will be announced through the announcement in the future.

※ If you do not connect to the designated place before the start of the game, you will automatically be disqualified.

※ Even if you have acquired the right to enter the finals, If it is difficult to participate in the main event, the final entry will be transferred to the participant in the next rank.

※ If you do not apply for your account, We are not responsible for any problems.

※ The venue and schedule of the festival can be changed according to the internal circumstances and international circumstances.

※ The AOWC finals will be based on the services of North American servers.

※ Personal information collected will be used only for the purpose of airline, accommodation, prize money and prize money when participating in the festival.

※ When you enter the main line, we will pay for the flight and accommodation in full.

※ Participants are responsible for the duties incurred when receiving the prize.

※ If the use of the game is restricted due to violation of the operating policy during the competition, the AOWC participation qualification will be deprived.

※ If the AOWC is affected by misconduct or other game manipulation, Game usage may be restricted.

※ If you are caught by someone else's account, you will be disqualified from participating in AOWC.



MORE DETAILS WILL BE ANNOUNCE SOON!!