With todays update we are happy to introduce you three new tiers of search robots that will assist you on your journey in Atlantica Online.
Tier B

These search robots can decimate your enemies with powerful basic attacks.


Frank Reade, our beloved Punisher will attack the enemy and apply Tarkan's Cleaving Blow skill to the enemy. Anything that survives his attacks will die faster to your attacks.




Morrighan, from Valhalla, comes with her Winterskin costume and Druid's Beast Soul to buff your attacks.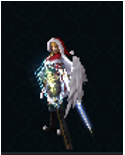 Verdandi, left her sisters behind and uses Ching Ya's Drunken Fist skill to boost your attack and multi-hit on the cost of a little health and defense.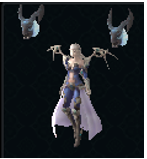 Tier A
For the Tier A robot four mercenaries with good passive skills decided to join in on the fun. Turning into a search robot lowered the strength of their boosts a little, but they will be happy to provide you with buffs and loot the fallen foes' corpses.


Hwarang If you are a Marksman and you love your passive skill and your raid partner has been asking you to change to Empress' Blessing for forever, so you can actually win a raid for once. This might just be the thing for you! Win raid and still have this awesome buff in your normal PvE fights.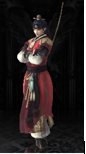 Sylvie, enemies dodgin' too much? Fear no more! Have Sylvie's buff without having to use a slot on a cannon mercenary! She is also wearing her fancy phoenix dress.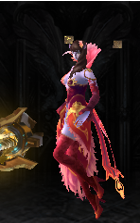 Pirate - want that extra attack and mult-hit for your main or your clown, butr don't have enough slots left in formation? You might want to check out this search robot then.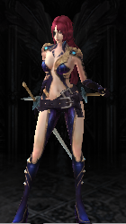 Taoist - Are you a spearmain? Do you want to crit down those bosses faster? Try the Taoist search robot with this awesome multi-hit buff.


Tier S
So far two mercenaries joined us for the S class tier and these are here:


Vampire - Got hit by that evil Minotuar in OT 14 again? Vampire shall mend your wounds.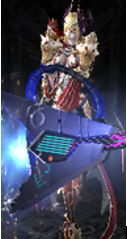 Gigas - Maybe darkness and cold coffins are not your thing...we got something heart-warming with Guardian of Love Gigas! With the power of love (and lots of Atlantean technology) he will restore hp to your whole formation.



This is a limited time offer only! Don't miss the chance to recruit them into your formation!!!
Regards,

Atlantica Team